Product Description
SK1-305  power box industry handle Lock with Wire drawing Polishing
Product Description
Product name
SK1-305  power box industry handle Lock with Wire drawing Polishing
Type
Handle lock
Material
Stainless Steel (SUS316)
Finish

Wiredrawing polishing

Application
Power box;Control box;Automation equipment;etc
Remark
Common product inquiry is welcome
Features

1.Exchanging pawl direction to realize left and right side open
2.Pure Stainless, great corrosion resistance, force stable
3.Low profile with 90 degree opening
Products Show
 Product Picture:
ShangKun Advantages:
 
1.The origin from the world factory of Xihu (West Lake) Dis.Guan
2. Factory direct sales and shorten the intermediate link
3.Security delivery. There are a plenty of stock, short production cycle, good logistics and delivery on time.
4.Quality assurance for 1 year. There are high quality product, perfect service and favorable price to assurance the product's quality for 1year
5. Brand packaging. Using the formal standardization package to protect the product's quality
Brand Certificate:
 
1.Quality management system certification certificate
2. Zinc alloy certificate of environmental protection
3.Plastic certificate of environmental protection
4.Stainless steel certificate of environmental protection
5. Patent certificate of new utility
6.Credentials of Non-Government-Run science and technology enterprise
Packages:
   Plastic Bag+Standard Color Box + Carton
Logistics:
We promise to deliver goods on time
Design ideas
Shang Kun industrial hardware is a professional factory for   hinge and latch, the quality of our product is very good and the price is   reasonable, the entire products design aesthetic generous , With our own   R&D team and strong ability of material sourcing, we are always competent   for most of requirement from customers. We have established a strict quality   control system in factory, so,it is the perfect goods for your choice.
Quality Control
All the material is provided by specialized supplies. so we do not cut corners, the weight is natural, and the   hinge's working life is very long, so it has a good value. We can provide many kinds of different material quality series   products for your chose.
Service
*Customized logo:       Acceptable
*Changing on material, mould, shape:     Acceptable
*Develop on Artwork and Sketch:     Acceptable
*Packing:   Acceptable                              
*Sample:     Acceptable
MOQ
Kindly, as to the smallest volume of order, we welcome buyers   different size at least, at this stage and thus currently we have no   strict limit on MOQ.
Our factory:
Our products:
FAQ:
1. Are you a factory ?
Yes, we are professional manufacturer and specialising in high quality lock more than 10 years
2. Can you offer me sample if we need?
Of coure we can, but I think it will be better to check the price first, as you accept my price we'll provide you
my sample for reference
3. What's your packing?
PP bag+ inner box+ carton
4. What's your payment ?
30% deposit , 70% balance before shipment by T/T or Paypal
5. What's your delivery time ?
15-30days after receiving the order
6. Can we visit your factory?
It's our pleasure, just inform us before you coming, we will give you some information about how to get there
| | |
| --- | --- |
| After-sales Service: | 1 Year |
| Warranty: | 1 Year |
| Material: | Alloy |
| Application: | Chassis Cabinet, Distribution Box,Communication |
| Transport Package: | Carton |
| Trademark: | KunLong |
Samples:

US$ 9.37/Piece

1 Piece(Min.Order)

|
Request Sample
Customization:

Available

|

Customized Request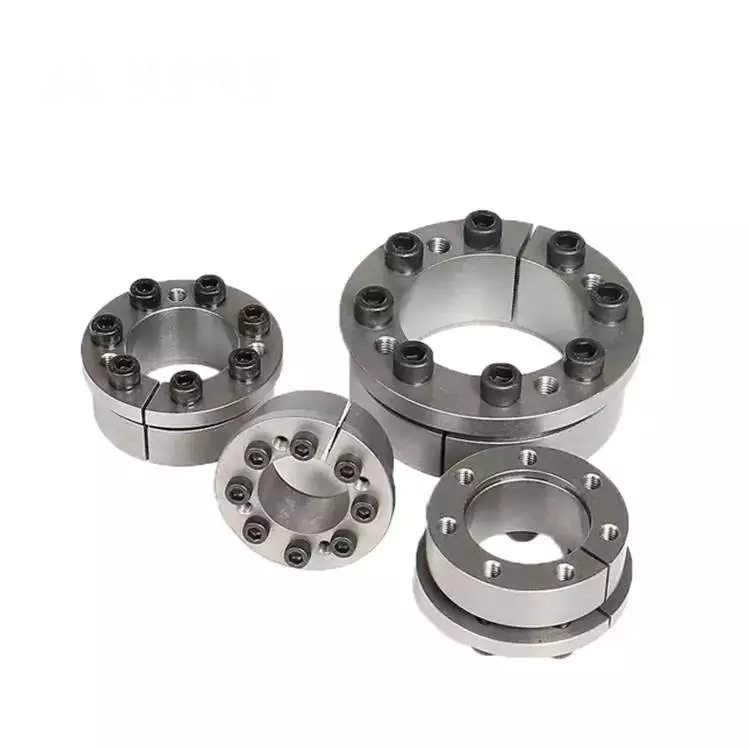 Using a Power Lock
Using a power lock in your vehicle allows you to lock the doors without having to take your hands off the wheel. It is also great for front passengers to use.
Actuator
Among the most common features on any vehicle are power door locks. These locks work by turning a gear mechanism and lock or unlock the door. The gear mechanism is made of an electric motor and spur gears.
Power door lock actuators are critical to the operation of a power door lock feature. When a power door lock actuator fails, it disables the power door lock feature.
The most common complaint about a power door lock actuator is that it locks and unlocks intermittently. This may be due to a problem with the wiring or circuits.
Some symptoms of a faulty power door lock actuator are noises coming from inside the door. For example, when a motor is not turning, it will make a loud "clunk" sound. When a motor is working properly, there will be little or no noise.
A faulty power door lock actuator may also cause a car to lock and unlock randomly. This can happen due to a faulty circuit or circuits wearing out.
Alternatively, a faulty actuator may be the result of a water leak in the door. If this is the case, the water may enter the door lock actuator and cause it to malfunction. Fortunately, there are a number of ways to check the condition of your actuator and fix any problems.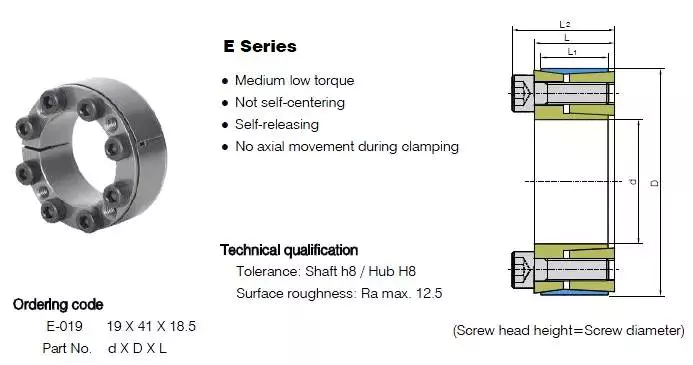 Body controller
Almost all modern day cars have some form of power lock, but only a select few have a body controller to boot. The fancy name is the electronic control unit, but the acronym ECU stands for Electronic Control Unit, or ECU for short. The ECU is responsible for coordinating the myriad electronic components that are dotted throughout your vehicle's occupant compartment. It also controls things like power windows and the air conditioning. You can see the ECU in action by glancing at your dashboard. It's a small and power-packed box, but a discerning eye will spot a few stragglers amongst the more mundane tasks. The ECU is also responsible for ensuring the safety of passengers by ensuring that the doors remain unlocked until a specified interval.
The ECU's lesser known cousins, like the power door lock, are only responsible for a few of the more mundane tasks. Aside from the usual suspects, the ECU also manages the power mirrors and the power windows, albeit on a less than optimal schedule. A faulty ECU isn't quite as funky as it sounds, and can be rectified by a trip to the local mechanic. If you're not a mechanic, you'll likely be able to remedy the situation with a simple door lock replacement.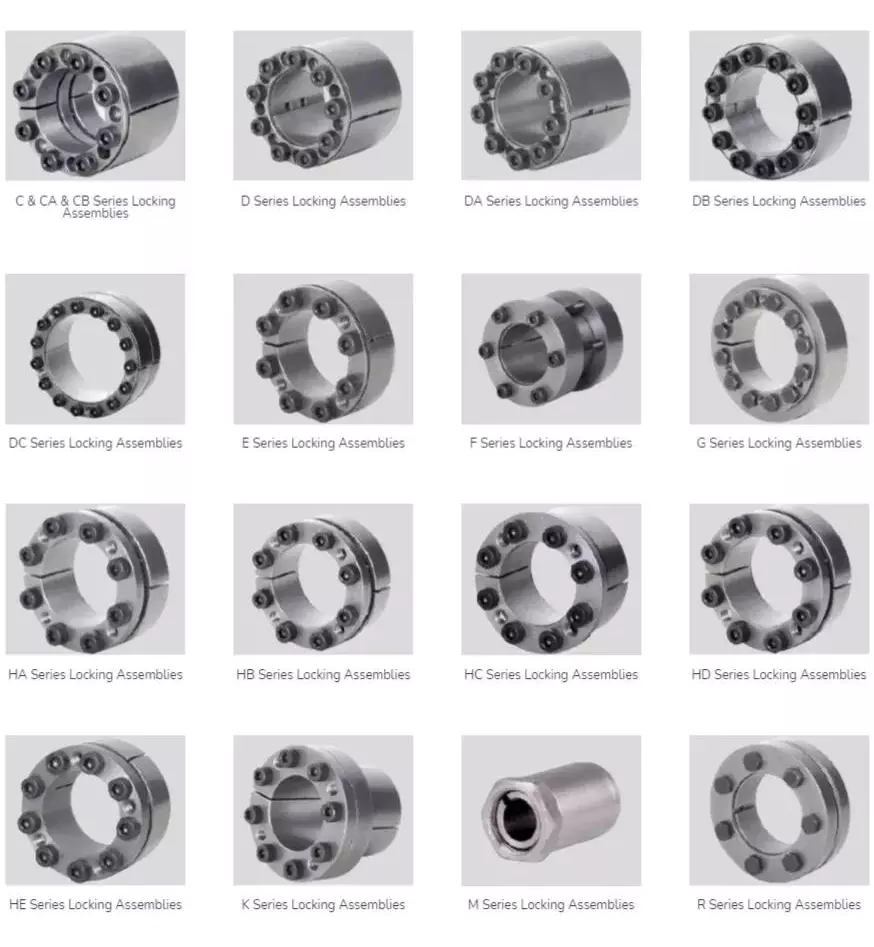 Check for broken wires
Occasionally, you will need to check for broken wires when using a power lock. Having a broken wire will require you to repair it, or replace it with a new one. However, this process can be quite difficult, as it is hard to reach the motor. If you are unsure what wires are connected to your vehicle, you should consult a wiring diagram. If you do not have a diagram, you can also use a multimeter to check for continuity across all wires. However, a multimeter is not enough to check for broken wires. You will also need rubber gloves to do this safely.
To check for broken wires, first make sure you have access to the wires that are in the lock motor. These are usually located near the plug on the door frame. If you can't reach them, you can use jumper wires to connect the actuator to the 12 volt power supply and test it for power. If this does not work, you will need to remove the lock motor from its electronic control board and check for a broken wire harness. However, if this is not possible, you can use a Power Probe to apply 12 volts to the actuator.




editor by CX 2023-06-13
Product Description

Description of Z2 Locking Device 
Most widely used model with full sizes
High torque transmission
After tightening, the hub can move axially
Parameter of Z2 Locking Device 
| | |
| --- | --- |
| Standard or Nonstandard: | Standard |
| Application: | Textile Machinery, Garment Machinery, Packaging Machinery, Motorcycle, Food Machinery, Mining Equipment, Agricultural Machinery |
| Material: | Bearing Steel |
| Product Name: | Z2-420X515 Locking Assembly |
| Type: | Z2-420X515 |
| Iner Size(mm): | 420 |
Customization:

Available

|

Customized Request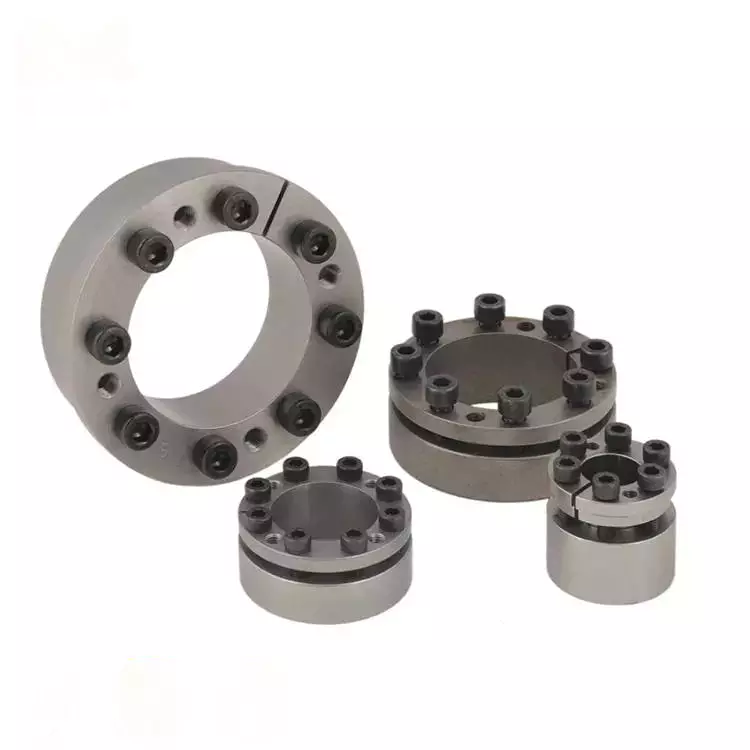 How to Fix Power Lock Problems
Having a power lock in your vehicle allows you to unlock and lock your doors. It can be a life saver in situations like parking lots, where you may be unsure of whether you're locked out. If you experience any problems with your power locks, it is important to get them repaired or replaced as soon as possible.
Symptoms
Fortunately, most auto makers provide a warranty on their power door lock systems. These systems often suffer from issues due to normal wear and tear, aging, and the occasional mechanical failure. Symptoms include door locks that don't operate as intended, locking and unlocking functions that stop working, and a lack of power in the locking and unlocking mechanisms. Power locks have a large number of moving parts and are susceptible to wear and tear. In order to keep your power door lock functioning at its optimum, it's important to maintain and service these systems. If you've encountered one of these problems, it's time to consult your service technician to get the repair process underway.
Some of the more complex power door lock systems may need replacement components and parts. The cheapest way to get a hold of these components is to visit your nearest dealership. If this isn't an option, check with your service technician to see if the manufacturer of your vehicle offers a service program for its power door locks. Regardless of the manufacturer, be sure to take advantage of your manufacturer's warranty in order to protect your investment.
A properly maintained power door lock system can keep you from becoming a tad unnerved when you're on the road. This type of technology isn't cheap, and it's important to keep your doors in tip top shape. The best way to ensure that your power door lock is performing at its optimum is to have a professional maintenance technician inspect your system regularly. In addition, it's worth looking into a power lock replacement program that can keep your doors functioning at their best. With a little maintenance, your car can remain safe and secure for years to come. Keeping your car on the road is important to both safety and convenience. To help get you back on the road, consider a new power door lock for your vehicle. This will likely be the best investment you make for the long term. Whether you choose a new door lock or a replacement door and a fresh battery, your new power door lock will provide years of enjoyment for you and your passengers.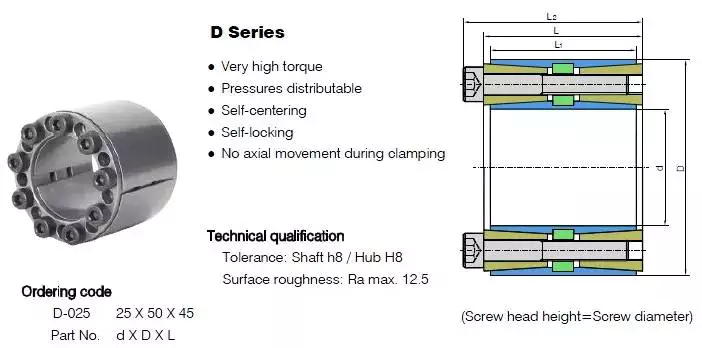 Causes
Getting power locks to work can be a hassle. Whether your car has one door or a dozen, a malfunctioning power lock can cause problems. While most of these problems are simple to fix, there are times when the problem is more complex. Whether you are experiencing a power lock that only works sometimes or an entire power lock system that does not work, there are several steps you can take to get the system back up and running.
The first step to fixing a power lock is to determine the cause. A power lock can break down for several reasons, including mechanical problems, wiring problems, and electronic failure. In addition, electrical problems can lead to an inoperable door lock. It is important to find the root cause of the problem, as this will save you time, money, and effort.
If your power lock is malfunctioning, you will notice that the power handle is not working. This is due to a faulty switch, or a faulty actuator motor. You can use a 9V or 12V battery to test the actuator. If it does not work, you need to remove the plastic hook that connects the power handle to the power lock linkages. Once you have removed the hook, you can test the power handle by manually locking and unlocking the driver's door. If it does not work, you will hear a clicking sound.
If the power handle still does not work, you can replace the switch, or actuator motor. You may need to disconnect the battery to do this. If you do not disconnect the battery, the electrical components could be damaged. You should also take into account the cables that connect the power handle to the power lock linkages. If you are not sure about these steps, you can take your vehicle to a dealership for a professional diagnosis. The dealership can also provide you with detailed instructions.
If you still cannot determine the cause of your power lock's problem, it may be time to take your vehicle to a garage. A garage technician can properly troubleshoot your power lock and provide you with a solution.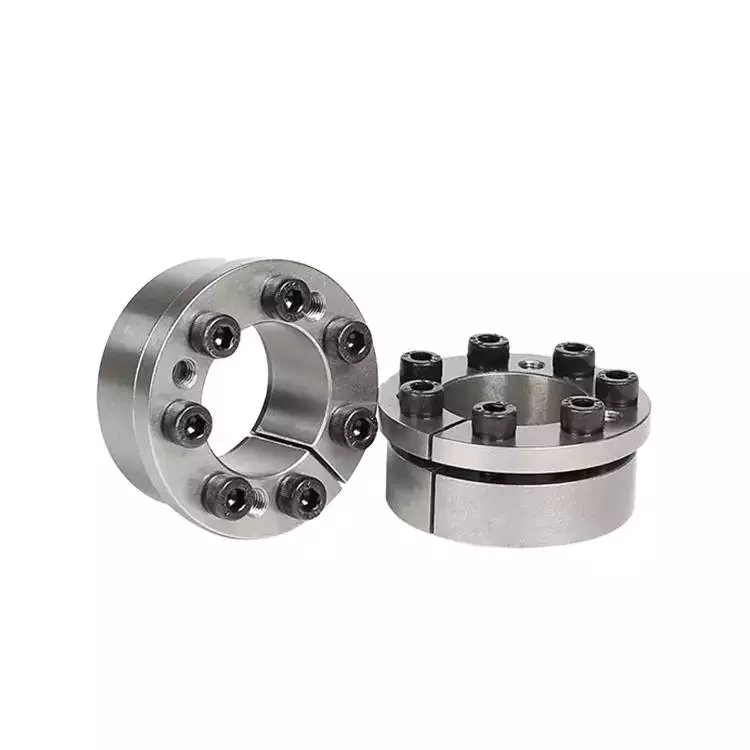 Changing a bad actuator motor
Changing a bad actuator motor for power lock is a common repair that can be done by a professional mechanic. If you have a newer vehicle, you may need to remove the door lock to replace the actuator. If you have an older vehicle, you may be able to open the door manually.
The first step in changing a bad actuator motor for power lock is to inspect the device. You can check it by using an automotive meter. The device will need to show positive voltage in one direction and negative in another direction.
If the device makes a noise, you may have a problem with the solenoid. If the device makes a noise when you press the door lock button, this could be a symptom of a malfunctioning actuator.
Another problem could be a broken connection between the actuator and the door panel. This can be fixed with the proper tool. If the device is still unable to lock or unlock, you may have a problem with the door lock switch. If the device is still working, you can try a fuse replacement.
The door lock actuator may fail to work if it is old or has been used for a long time. You may be able to troubleshoot the problem, but the best option is to replace the actuator. This is not a costly repair. You may be able to find replacement parts online or at a local auto repair shop.
When you are changing a bad actuator motor for power lock, you should be able to unlock and lock the vehicle with the key. This means you should not need to have your car towed. You may also need to replace the window regulator in some cars. If you are looking to replace your actuator, you can purchase it as a part or as an assembly. It can cost between $100 and $300. The cost of the part depends on the model of your car.
If you have a car with two wires, you may need to consult a wiring diagram. The actuator should be able to last for about 100,000 miles in good condition.




editor by CX 2023-05-18
Doorway Variety: Glass doorway, Wood door, Steel doorway, Stainless Metal door, Aluminum doorway, Brass door
Product Number: X5
Data Storage Options: Cloud
Network: bluetooth
Manufacturer :: Diosso
Info Storage Choices:: Cloud
Color:: silver gold black
Name:: intelligent lock cylinder
Content:: copper and zinc alloy
Product:: X5
Unlock mode:: CZPT App, CN33 Wholesale Plug 24K Gold Plated Speaker Cable Adapter For Plugs-Closed Screw Kind fingerprint,key
Packaging Specifics: Selling Units:One itemSingle package measurement: 17.5X9X6 cmSingle gross fat:.530 kgPackage Type:Cartons and foam
VR Specification
Material
Brass + kirsite
Lengthen Offered
35/35,thirty/30
Unlock method
Fingerprint + App + Key
Battery
Lithium 7 twenty five days for one hundred-500 sets, and about thirty days for five hundred-1000 sets. 7. Can you customize it? Indeed, special size, acrylic panel pattern and small handle shape inside of the door can be tailored. 8. The more quantities requested, the decrease the device price? Sure, it depends on the actual quantity. 9 what is the production capability of the factory? We can create ten thousand sets of smart locks each and every month.

Symptoms of a Faulty Power Lock

Having a power lock means that you can lock your doors from the front or the driver. This is beneficial for you because you can avoid losing your keys if you forget to lock your doors. But it is also important to know that a power lock can also malfunction. Here are some of the symptoms of a faulty power lock.


Symptoms of a failed power lock

Symptoms of a failed power lock may include a blown fuse, broken wires, or an errant switch. A bad power lock actuator can result in a lockout, making the door inoperable. If you're experiencing these symptoms, it's time to get your hands dirty.
First, identify the components of your power lock. This includes the door lock solenoid, the wiring harness, the actuator, and the control module. If you have a faulty switch, it may be the most obvious culprit, but there are other possibilities. A fuse can also be blown, and this may be a cheaper alternative to replacing your power lock actuator.
The most important component is the actuator itself. This is an electronically controlled device that engages the lock when you press the switch. The switch sends electricity to the solenoid, which controls the locking mechanism. You'll hear a clicking sound when you engage the lock.
Another notable feature of the power lock is the solenoid. A solenoid is a small, electromagnetic device that controls the locking mechanism. It may be damaged due to a collision or corrosion. In extreme cold, a power lock linkage may freeze, preventing it from engaging. If this occurs, the solenoid is damaged and the entire power lock system is ruined.
A power lock with a failed solenoid may operate in an inconsistent manner. It may not work as often as it should, or it may not even work at all. A failed power lock may also result in an inoperative door handle.
A failed power lock may also mean a failed power handle, which can be a frustrating situation for the driver. To remedy this problem, the handle must be firmly inserted into the door and the clip must be tightened. This should be followed by re-plugging the handle back in.
Finally, if you have a failed power lock, it's time to visit your local dealer. A dealership will be able to provide detailed information about your vehicle's specific components, as well as a more complete solution. Depending on the manufacturer, you may be able to have a technician replace the parts that are faulty.


Common parts that may be at fault

Having a power door lock that does not work properly can be a frustrating experience. It can prevent you from entering the vehicle or locking the doors when you get out. The good news is that it is a fairly easy fix. You may need to contact your local automotive repair shop for help.
In order to fix a power door lock, you will need to remove the door panel. Then, you will need to access the actuator. The actuator is a component that helps you lock and unlock the door. The power door lock will not work unless the actuator is working properly. You will also need to check the cables that go into the power lock and power handle. If any of them are loose, they will prevent the lock from working.
A power door lock can also be faulty due to damage or broken wires. You may also need to replace a fuse. If the fuse does not work, it will be hard to open the doors of your vehicle. If you can replace the fuse, you can restore normal functionality to your door lock.
While it may seem like a good idea to fix the power door lock yourself, it is better to take the vehicle to a mechanic. A mechanic can perform a more thorough test and diagnose the problem. If your vehicle is an older model, you may need to replace the wiring for it. You should also ask your dealership for advice.
The power door lock is one of the most commonly used features of any vehicle. If yours is malfunctioning, it is important to have it fixed as soon as possible. The problem may be as simple as a blown fuse or as complex as a broken linkage. If you cannot fix your power door lock, you may need to contact your dealer to schedule a service appointment.
In addition to a blown fuse, you can also try to fix a power door lock by replacing the door panel. This will give you a clearer view of the lock assembly.

Symptoms of a faulty actuator

Symptoms of a faulty actuator in a power lock include an erratical operation of the door locks and a random door lock that is unsettling. This issue can be caused by a power door lock actuator malfunction, or by a switch problem. The best way to troubleshoot the issue is to take it to a mechanic.
Faulty actuators can make strange noises when the doors are locked or unlocked. If the noises become louder, you may have worn out gears or a motor. This can lead to random door locking, which is a serious safety issue for any car owner.
The first step in diagnosing a power door lock actuator failure is to locate the actuator. The actuator can be located inside the door panel or near the door latch. It is usually connected to the door latch assembly by plastic clips or screws.
If the actuator is not visible, then you can try to access it by removing the door cover. Then, you can probe the electrical connector of the actuator with an automotive meter. If the meter registers 12 volts in both directions, then it is likely that the actuator is working properly. However, if the meter shows negative in one direction, then the actuator is not working properly. Then, it may be a problem with the solenoid, the door lock switch, or the electrical wiring.
Symptoms of a faulty actuator are similar to those of a broken door switch. They may be intermittent, and you may hear a clicking sound. However, it is possible for the actuator to work sometimes, and not work at all. If the actuator is faulty, you may need to replace it.
If the actuator is not working, you may also need to replace the switch or the wiring harness. This can be complicated. It is important to ensure that all the cables in the lock assembly are accounted for. This includes cables from the power handle. If the cables are broken or frayed, they will not work properly.
If your vehicle is under warranty, it may be a good idea to take it to your local mechanic for assistance. They will be able to provide you with detailed information about your power door lock actuator issue.


Changing the lock switch

Changing the power lock switch in your vehicle can be a simple process that helps your car run efficiently and safely. However, if you are not careful, it can also lead to a dangerous situation.
The power door lock switch is a central locking feature located on every door in your vehicle. It is also found on the central console of some vehicles. This is the part that allows you to lock and unlock your doors using a button. In addition, it is used to secure the internal valuables of your vehicle.
It is important to be aware of the signs that may indicate that your power door lock switch needs to be replaced. If you are experiencing a problem with the power door lock, you may have a faulty switch that is causing your door to lock and unlock randomly. This is a problem that can happen at any time. A faulty switch may be caused by electrical issues, wear and tear, or other problems.
The power door lock switch may also be exposed to harsh elements that may cause it to wear out. This can include exposure to rain, snow, and other outside elements. These elements can also affect the electrical contacts inside the switch. When these contacts become worn out, the switch will lock and unlock too quickly. This can cause a driver to get distracted and cause unsafe driving conditions.
Another common problem with door-mounted electronics is moisture in the switch. This is usually caused by corrosion or wear and tear. It is best to have the switch checked by a mechanic so they can determine whether the switch is faulty. If moisture is present, it is a good idea to replace the switch as soon as possible.
Once you have identified that your power door lock switch needs to be changed, you will want to get a quote for the cost of replacing the switch. A mechanic can provide you with a price estimate based on the condition of your switch. Most mechanics charge between $80 and $120 an hour. However, if there is further damage to the door mechanism, this may increase the labor cost.

editor by czh 2023-03-17

Personal Mold: Sure
Design Number: V15
Charger: NO
Appropriate Manufacturer: Apple Iphone
Usage: Outside, For residing, Bed, Desk, Indoor, House, New Vehicle Cellular Phon Cellphone Holder/Stand For Iphone twelve Magnet No Stripe
Characteristic: Adjustable, Watertight, Moveable, Flexible, Compatiable with ipad, Magnetic, Dropshipping 360 Diploma Rotatin Ro Mini Adjustable Cell Car Cradle W
Unit dimension supported: 3.7 – 7 inch
Wise tracking: None
Correct method: Magnetic
Solution name: Magnetic Air Vent Car Phone Holder Bracket Telephone Holder For Magsafe
Material: Aluminum Alloy Silicone Magnetic Mobile Automobile Air flow Mount Assist
Colour: Universal Scorching Black( 6 X 3 N52 Magnet Robust And Effective) Magneticair
Purpose: Sizzling Sale Wholesale 1 X 360° Rotation Magnetic Vehicle Mobile phone Holder Stand
Keywords: Audi A 3 Metal Magnetic Airvent Vehicle Telephone Holder Stand Mcar Fit Mo T
Software: CZPT Holesale Rotat Sturdy Clamp In Bm Fits Ventne Outlet Clip Lock
Logo: Settle for Personalized Emblem Designer For Totally free Phones Equipment Panel Rubidium
Certification: Use With each other As On Aur Vent Flex Mini 3 Rubidium 47.5 Magsafing
Packaging Information: Giftbox: 18*7*1.3cm

Hi absolutely everyone, right here are friendly notices about Chinese New Year holiday getaway. You should read through it carefully. 1. LIVETEK will be off from January 14th to January 30th. For some items we already made stock for your purchase. As inventory would be constrained, 10l drone sprayer spare parts x1400 agriculture spray paint pump agricultural 20 liters drones you should organize your buy as early as attainable. 2. Just before and soon after the CNY holiday getaway, for customization orders, generation performance and lead time would be afflicted by unstable workers' off-duty, You should depart us information and ship me e mail if you have urgent issue. 3. Make sure you make enough stocks of the objects you are promoting or plHangZhou in the course of the getaway. All orders because nowadays should be verified with our revenue prior to you make an buy.Many thanks for your interest.LIVETEK largely provide ODM and OEM providers.

2571 Mobile phone Stand Holder Multifunctional Laptop Enlargement Notebook Display screen Aspect Metal Design and style Laptop Magnetic Cell Cellphone Holder




2571 Telephone Stand Holder Multifunctional Laptop computer Growth Laptop computer Screen Facet Metallic Design and style Laptop Magnetic Mobile Phone Holder

Item Identify: Innovative Technological innovation Strong Magnetic Suction Creative Automatic Notebook Extension Stand Mobile phone Holder with Personal computer Side Substance: Aluminum Alloy Application: Aspect Mount Clip on Keep an eye on Magnetic Notebook StandFeature: Laptop, Laptop computer, Pill, iPad or any other Check Magnetic Mobile phone BracketStyle: Pantent Design and stylePacking: GiftboxCompatibility: 3.5-7 inch SmartPhoneSample: 1 Sample FreeTailored emblem: Make sure you refer to below information or inquire with our sales about personalized price.
Samples with our possess Brand on
Low Quantity is acceptable.

Customization Information:

You should confrim with product sales if you want customization, we assistance symbol customization MOQ 100pcs.

Order QTY
Personalized Possibilities
Depth
Unit Price tag
Flim Price
Remark
<1000pcs
Logo
A single colour MOQ:100pcs
.33USD/pc
30USD
1 color print. UV or Silk Print
≥1000pcs
Symbol
Totally free
Cost-free
Cost-free
UV or Silk Print
<2000pcs
Giftbox
Standard material. MOQ:500pcs
.15USD/pc
80USD
Standard packing approach(giftbox + inner card).
≥2000pcs
Giftbox
Common substance.
.1USD/pcs
Free

Thanks for visiting our products here, below are some Kindly Reminder:
1. All our products are created by ourselves and have patents, black flanged shaft help 10mm sk10 make sure you make contact with us if you like to place our products data on-line.2.If you have any ODM or OEM prerequisite, please join with our revenue, we will give you respond in 24 several hours on your venture.3.How to get a cost-free sample? Your very good review on our merchandise url if you like our products would generate a totally free sample, in your up coming get you could choose a free sample from our product list.4. The swiftest way to get the order of the inventory things.Select the item, colour, quantity, Simply click "Begin Order" and Shell out Immediately. Make sure you Do Rememeberto place in the particulars of your Deal with, Identify, Cellphone Amount and Zipcode. If the products you chosen are in stock, we would supply out the purchase in 24 hrs.

WHY US

For OEM/ODM inquiry you should click on listed here.

Scorching Sales

Detailed Photos

Why Us

Certifications

Packaging & Transport

Packaging Specifics

Solution Size: D58mm*48mmUnit Net Fat :.063kgDesign: Pantent DesignPacking: GiftboxQTY for every Carton: two hundred piecesCarton Dimension: 35cm*35cm*45cmCarton G.W.: 16kg

Port

HangZhou

Image

Direct time

| | | | | |
| --- | --- | --- | --- | --- |
| QTY | <1000 | 1001-2000 | 2001-5000 | > Precision slewing bearing ,slew ring 5000 |
| Guide Time | five-ten | fifteen-twenty | 25-thirty | Speak to with Income |

FAQQ: Are you a company?A: Of course, we style and make all our merchandise ourselves with our own patents and have 2 various workplaces located in HangZhou and HangZhou with a robust staff to control the quality.

Q: Can I get a free of charge sample for take a look at?A: Yes, we have adequate shares for clients to check the top quality of our goods at the initial time, you just need to have to pay the cargo to your vacation spot. Please make contact with with our revenue for the free of charge sample.

Q: Can I have our very own packaging and symbol on goods?A: Of course definitely, make sure you get in touch with with our revenue for tailored packaging information like Brand and dimension, giftbox style.

Q: Do you do OEM and ODM services?A: Indeed, OEM and ODM services are satisfactory, remember to speak to with our income on your prerequisite in particulars, our team will give you reply in 24 hrs.

Q: Can you deliver the buy to the warehouse for Amazon sellers?
A: Of course, we could fulfill all the procedures for Amazon sellers, such as taking pictures, making movies, printing logo, labeling and shipping to the appointed warehouse with double sides customized clearance.


Symptoms of a Faulty Power Lock

Having a power lock means that you can lock your doors from the front or the driver. This is beneficial for you because you can avoid losing your keys if you forget to lock your doors. But it is also important to know that a power lock can also malfunction. Here are some of the symptoms of a faulty power lock.


Symptoms of a failed power lock

Symptoms of a failed power lock may include a blown fuse, broken wires, or an errant switch. A bad power lock actuator can result in a lockout, making the door inoperable. If you're experiencing these symptoms, it's time to get your hands dirty.
First, identify the components of your power lock. This includes the door lock solenoid, the wiring harness, the actuator, and the control module. If you have a faulty switch, it may be the most obvious culprit, but there are other possibilities. A fuse can also be blown, and this may be a cheaper alternative to replacing your power lock actuator.
The most important component is the actuator itself. This is an electronically controlled device that engages the lock when you press the switch. The switch sends electricity to the solenoid, which controls the locking mechanism. You'll hear a clicking sound when you engage the lock.
Another notable feature of the power lock is the solenoid. A solenoid is a small, electromagnetic device that controls the locking mechanism. It may be damaged due to a collision or corrosion. In extreme cold, a power lock linkage may freeze, preventing it from engaging. If this occurs, the solenoid is damaged and the entire power lock system is ruined.
A power lock with a failed solenoid may operate in an inconsistent manner. It may not work as often as it should, or it may not even work at all. A failed power lock may also result in an inoperative door handle.
A failed power lock may also mean a failed power handle, which can be a frustrating situation for the driver. To remedy this problem, the handle must be firmly inserted into the door and the clip must be tightened. This should be followed by re-plugging the handle back in.
Finally, if you have a failed power lock, it's time to visit your local dealer. A dealership will be able to provide detailed information about your vehicle's specific components, as well as a more complete solution. Depending on the manufacturer, you may be able to have a technician replace the parts that are faulty.


Common parts that may be at fault

Having a power door lock that does not work properly can be a frustrating experience. It can prevent you from entering the vehicle or locking the doors when you get out. The good news is that it is a fairly easy fix. You may need to contact your local automotive repair shop for help.
In order to fix a power door lock, you will need to remove the door panel. Then, you will need to access the actuator. The actuator is a component that helps you lock and unlock the door. The power door lock will not work unless the actuator is working properly. You will also need to check the cables that go into the power lock and power handle. If any of them are loose, they will prevent the lock from working.
A power door lock can also be faulty due to damage or broken wires. You may also need to replace a fuse. If the fuse does not work, it will be hard to open the doors of your vehicle. If you can replace the fuse, you can restore normal functionality to your door lock.
While it may seem like a good idea to fix the power door lock yourself, it is better to take the vehicle to a mechanic. A mechanic can perform a more thorough test and diagnose the problem. If your vehicle is an older model, you may need to replace the wiring for it. You should also ask your dealership for advice.
The power door lock is one of the most commonly used features of any vehicle. If yours is malfunctioning, it is important to have it fixed as soon as possible. The problem may be as simple as a blown fuse or as complex as a broken linkage. If you cannot fix your power door lock, you may need to contact your dealer to schedule a service appointment.
In addition to a blown fuse, you can also try to fix a power door lock by replacing the door panel. This will give you a clearer view of the lock assembly.

Symptoms of a faulty actuator

Symptoms of a faulty actuator in a power lock include an erratical operation of the door locks and a random door lock that is unsettling. This issue can be caused by a power door lock actuator malfunction, or by a switch problem. The best way to troubleshoot the issue is to take it to a mechanic.
Faulty actuators can make strange noises when the doors are locked or unlocked. If the noises become louder, you may have worn out gears or a motor. This can lead to random door locking, which is a serious safety issue for any car owner.
The first step in diagnosing a power door lock actuator failure is to locate the actuator. The actuator can be located inside the door panel or near the door latch. It is usually connected to the door latch assembly by plastic clips or screws.
If the actuator is not visible, then you can try to access it by removing the door cover. Then, you can probe the electrical connector of the actuator with an automotive meter. If the meter registers 12 volts in both directions, then it is likely that the actuator is working properly. However, if the meter shows negative in one direction, then the actuator is not working properly. Then, it may be a problem with the solenoid, the door lock switch, or the electrical wiring.
Symptoms of a faulty actuator are similar to those of a broken door switch. They may be intermittent, and you may hear a clicking sound. However, it is possible for the actuator to work sometimes, and not work at all. If the actuator is faulty, you may need to replace it.
If the actuator is not working, you may also need to replace the switch or the wiring harness. This can be complicated. It is important to ensure that all the cables in the lock assembly are accounted for. This includes cables from the power handle. If the cables are broken or frayed, they will not work properly.
If your vehicle is under warranty, it may be a good idea to take it to your local mechanic for assistance. They will be able to provide you with detailed information about your power door lock actuator issue.


Changing the lock switch

Changing the power lock switch in your vehicle can be a simple process that helps your car run efficiently and safely. However, if you are not careful, it can also lead to a dangerous situation.
The power door lock switch is a central locking feature located on every door in your vehicle. It is also found on the central console of some vehicles. This is the part that allows you to lock and unlock your doors using a button. In addition, it is used to secure the internal valuables of your vehicle.
It is important to be aware of the signs that may indicate that your power door lock switch needs to be replaced. If you are experiencing a problem with the power door lock, you may have a faulty switch that is causing your door to lock and unlock randomly. This is a problem that can happen at any time. A faulty switch may be caused by electrical issues, wear and tear, or other problems.
The power door lock switch may also be exposed to harsh elements that may cause it to wear out. This can include exposure to rain, snow, and other outside elements. These elements can also affect the electrical contacts inside the switch. When these contacts become worn out, the switch will lock and unlock too quickly. This can cause a driver to get distracted and cause unsafe driving conditions.
Another common problem with door-mounted electronics is moisture in the switch. This is usually caused by corrosion or wear and tear. It is best to have the switch checked by a mechanic so they can determine whether the switch is faulty. If moisture is present, it is a good idea to replace the switch as soon as possible.
Once you have identified that your power door lock switch needs to be changed, you will want to get a quote for the cost of replacing the switch. A mechanic can provide you with a price estimate based on the condition of your switch. Most mechanics charge between $80 and $120 an hour. However, if there is further damage to the door mechanism, this may increase the labor cost.

editor by czh 2023-03-16

Product Description

European Normal Mortise Smart Lock with Back again Up Power with Fingerprint Password Card Crucial
Overview:
FR-L5000 Fingerprint Keypad Lock delivers solitary doors administration resolution that supplies you with incomparable alternatives which arrives with OLED exhibit,perform important, optical sensor,idling take care of and Standard USB interface. Confirmed with fingerprint, password, ID/Mifare cards and standard important, driven by battery. Enrollment and administration of end users are accomplished on the OLED screen.An administrator or supervisor can do insert, delete or alter customers very simply at the lock. Equipped with mini download interface,data can be linked to personal computers,can make the operation far more diversified.it is really hassle-free to function.
Function:
one.With the new era fingerprint recognition algorithm
two.European normal mortise with 5 latches
three.Idle take care of design to avoid from forcible entry
four.OLED display screen with visual menu
five.4 unbiased unlocking – fingerprint,password,card,mechanical Essential
6.Intelligent alarm for minimal battery & illegal operation
7.Info add/obtain via USB port
eight.Assistance passage method – Regular Open
nine.Assistance query door open up logs
ten.External terminals to attract back again-up electricity from a 9V battery
11.Backset is fifty five mm
12.125khz ID card reader or 13.56mhz Mifare card reader (optional)
thirteen.Obtain Timetable Management (optional)
14.Remote open doorway (optional)
Specification:

| | |
| --- | --- |
| Design | FR-L5000 Fingerprint Keypad Lock |
| Specialized Technical specs Potential | Fingerprint capability: 500 Passward: one hundred |
| Setting | Operation temperature: 0°C ~ 45°C |
| Log ability: 3,000 | Operation humidity: twenty% ~ 80% |
| Identification | Identification pace(1:N): ≤1s |
| Unlock Method | Fingerprint, PIN or Mechanical important, (Optional: ID or Proximity card) |
| Entrance panel shade | Take care of direction |
| Manage route | Correct, Still left can be selectable |
| Interaction | USB Flash disk |
| Gross fat | five.0KG |
| Electricity Offer | Four AA standard alkaline batteries |
| Equipment Size | 315*78*38mm |

Particulars of item photographs:

Business info:
Nordson Digital Co., Restricted was started in 2006, and now we are 1 of  the most specialist and comprehensive providers of accessibility control solution in China.
Nordson's items offer and be agent in more than a hundred countries and locations,  such as United states, EU, Middle East, Southeast Asia, Australia, Brazil, India,Russia etc. Apart from, Nordson supplies OEM and ODM providers also. Nordson's goods are widely employed in organization institutions, government organizations,household communities,universities,and so forth. 
Goods we could give are underneath: 
Biometric Solutions 
Fingerprint Standalone Access Manage Terminal,Community Fingerprint Accessibility Handle &  Time Attendance Terminal,Encounter & Fingerprint Time Attendance Terminal, Fingerprint  Sensor,Accessibility Control Panel,Biometric Locks.
Electric Lock 
Single Electromagnetic Lock Series,Double Electromagnetic Lock Series,  Embedded Electromagnetic Lock Collection,Brackets sequence for Electromagnetic lock,Electrical Bolt Lock,Electric Cabinet Lock,Bracket for Electric Bolt Lock Collection,Electric powered Strike,  Mechanical lock sequence, Doorway Holder,Electric Handle Lock,Doorway Loops
Guard Tour Method Electric powered Locking Devices 
Inductive Guard Tour System,Wireless Guard Tour System,Celebration Record Guard Tour   Method,Verify Level Button and Personnel RFID Tag,Guard Tour Management Program Application.
Opening & Closing 
Automatic Swing Doorway Opener Technique,Doorway Closer Sequence.
Release&Sensor&Electrical power Supply 
Exit Switch And Button,Electrical power Provide for Accessibility Control.
Access Card Reader 
Card Reader,Card Issuer,HID series Access Handle,2.4G Omnidirectional/Directional Active UHF RFID Card Reader.
RFID Card&Doorbell&Accessory 
RFID Card,Ab muscles Keyfob,HID RFID Card,Accessory of Obtain Handle Technique. 
Doorway contact 
Surface area Mounted Magnetic contacts,Overhead magnetic contacts,Recessed Mounted   Magnetic contacts.

| | |
| --- | --- |
| Material: | Zinc Alloy |
| Type: | Key Lock |
| Style: | European |
| Shape: | Finishing Up Lock |
| Anti-theft Standard: | A |
| Part: | Lock |

###

Samples:

US$ 150/Piece

1 Piece(Min.Order)

###

###

| | |
| --- | --- |
| Model | FR-L5000 Fingerprint Keypad Lock |
| Technical Specifications Capacity | Fingerprint capacity: 500 Passward: 100 |
| Environment | Operation temperature: 0°C ~ 45°C |
| Log capacity: 3,000 | Operation humidity: 20% ~ 80% |
| Identification | Identification speed(1:N): ≤1s |
| Unlock Mode | Fingerprint, PIN or Mechanical key, (Optional: ID or Proximity card) |
| Front panel color | Handle direction |
| Handle direction | RIGHT, LEFT can be selectable |
| Communication | USB Flash disk |
| Gross weight | 5.0KG |
| Power Supply | Four AA standard alkaline batteries |
| Machine Size | 315*78*38mm |

| | |
| --- | --- |
| Material: | Zinc Alloy |
| Type: | Key Lock |
| Style: | European |
| Shape: | Finishing Up Lock |
| Anti-theft Standard: | A |
| Part: | Lock |

###

Samples:

US$ 150/Piece

1 Piece(Min.Order)

###

###

| | |
| --- | --- |
| Model | FR-L5000 Fingerprint Keypad Lock |
| Technical Specifications Capacity | Fingerprint capacity: 500 Passward: 100 |
| Environment | Operation temperature: 0°C ~ 45°C |
| Log capacity: 3,000 | Operation humidity: 20% ~ 80% |
| Identification | Identification speed(1:N): ≤1s |
| Unlock Mode | Fingerprint, PIN or Mechanical key, (Optional: ID or Proximity card) |
| Front panel color | Handle direction |
| Handle direction | RIGHT, LEFT can be selectable |
| Communication | USB Flash disk |
| Gross weight | 5.0KG |
| Power Supply | Four AA standard alkaline batteries |
| Machine Size | 315*78*38mm |

How to Install a Power Lock for CZPT Cylinders

Having a power lock on your car will let you have control over the door locks on your car, allowing you to lock them or unlock them. In addition, you will have the option of using your front passenger's power lock.

Traditional power door lock

Probably the most common car door lock is the traditional power door lock. These doors are often a nice perk for those who travel alone or have young children in tow. These devices can be found in nearly all of today's top-line vehicles. They can be unlocked using a button on the inside of the car, or with a combination lock placed outside the door. They are also accompanied by a power door lock control panel on the driver's side. Most also have backup batteries. They also come in two-door and four-door models.
They can be found on virtually every new car on the road. This technology is most commonly found in modern family cars. The most recent models also include an automatic fuel cap release function. These devices are best described as the modern day equivalents of a key pad. The keyless systems are more streamlined, but they also lack some of the charm of the classic locks. Those who can't get their hands on a keypad can usually unlock the door with a push of a button or a swipe of a key fob.
Unlike the old-fashioned keypad, these are mechanically operated, and can be hard-wired to electricity. They can be found in a wide range of finishes. The most prestigious vehicles are likely to come with a power door lock, but it's also quite common to find them as an option on less expensive vehicles. They are also a good choice for families with young children. Some keyless models even come with backup batteries. The traditional power door lock can be a bit pricey, but the latest models come with a standard warranty and are often available at bargain prices.


CZPT cylinders

Getting a power lock for CZPT cylinders installed is not as simple as it sounds. The best way to go about it is to get a professional to do it for you. You'll be rewarded with an added layer of security and peace of mind. If you choose to go the DIY route, be sure to take into consideration the following tips and tricks.
First, the cylinder is located at the bottom of the door, as opposed to the top. Second, be sure to take into account the type of door you have. This will help you decide whether a power lock for CZPT cylinders is best suited for your entryway. Finally, make sure to get the cylinder from a reputable source. This will help ensure you get a quality lock that will last. A power lock for CZPT cylinders is a great way to add an extra layer of security to your home. Getting one installed correctly is the best way to go about it. This is the only way to guarantee you'll get a quality lock that will last.
The power lock for CZPT cylinders is a small price to pay for the increased security and peace of mind. When you're ready to replace your old locks, check out CZPT Lock's line of products for a complete range of high security locks and accessories. Whether you're looking for a security upgrade, new locks for your home or office, or need a new lock for your car, CZPT has a lock for you. With their high quality products, you can be sure you'll find a lock that will meet your security needs. Get started today!


CZPT Power-Locks

Using CZPT Power-Locks is an effective way to improve the connection of drive components to a shaft. These devices are designed to lock onto a shaft and prevent backlash from occurring. They also offer extreme clamping strength for rotational components. In addition, they have a number of features that make them ideal for use in industrial applications.
CZPT Power-Locks have many benefits, including the ability to handle high torque, high thrust, and dynamic loads. They can also be used to connect small and large sprockets, timing pulleys, gears, conveyor pulleys, and more. They also feature a precision made double taper design.
Power-Locks are made from high grade materials and are available in stainless steel, electroless nickel plated steel, and aluminum. They are available in metric shaft sizes up to 11 11/16″, and inch shaft sizes up to 4.5″. They are also available in a variety of bore sizes, from 19 to 500mm. They are adjustable and have no assembly required, making them a convenient and cost-effective way to attach shafts to hubs. They also allow for transmission of high torque and axial loads, reversing, and dynamic or shock loads. They also reduce machining costs and are easy to assemble.
CZPT Power-Locks are available from CZPT of Canada, Ltd. and can be ordered online. They are available in a variety of sizes and models, making them suitable for both common and industrial applications. They can also be ordered in the form of ball and cage assemblies, which are ideal for securing small gears or other rotational components. They are also available at leading prices. They are available in several materials, including poly amide cages, and ball and cage assemblies.

Faulty actuators

Whether you have a newer or older vehicle, chances are you've heard the term "faulty actuators in power lock." While these actuators are a relatively simple component of a power door lock, they can malfunction, leading to a variety of problems.
The actuators used in most power door locks are motors and gears that work together to convert the motion of the motor to lock or unlock the door. When a door is locked, the actuator is activated by a key inside the door.
If you've experienced a faulty door lock actuator, there are a number of things you can do to fix it. In some cases, you can try to replace the fuse or switch. But, in most cases, you'll need to replace the entire latch assembly. This can cost anywhere from $150 to $300 depending on the type of car.


Test all of your vehicle's doors

Luckily, most manufacturers offer a power lock bundled with the base model. Besides, if your car is on the road less than three hours a day, you are likely to be in the vicinity of your local dealer anyway. If you haven't had your doors rekeyed in the last few years, you'll probably be getting the runaround from your dealer's door department. Fortunately, most dealers are happy to test and rekey your car for you for a small fee. To make the process go as smoothly as possible, use a quality automotive locksmith. In my experience, a competent mechanic can have a door open in less than an hour. The cost of the power lock bundled with the base model will not break the bank.

editor by czh 2023-01-07

Item Description

 Shaft Coupling  Keyless Locking Assembly RLK130 Energy Lock for Company printing equipment

Description of Shaft Coupling  Keyless Locking Assembly RLK130 Electricity Lock for Producer printing machinery

It  can replace solitary keywey and spline ,in purchase to understand the connection in between equipment components (such as gear wheel,flywheel) and shafts,so the loading can be transmitted.By means of the function of higher strength of bolt when locking device is doing work,tremendous strengh of limited holding energy in between hub ,interior loop and shaft are developed.When bearing the bodyweight and loading count on connection power amongst locking device and machinery and added frictional torce to transmission torsion or electrical power on shaft .

Parameter of Shaft Coupling  Keyless Locking Assembly RLK130 Energy Lock for Producer printing machinery

 

US $5-50




/ Piece




|

1 Piece



(Min. Order)


###

| | |
| --- | --- |
| Standard or Nonstandard: | Standard |
| Application: | Textile Machinery, Garment Machinery, Packaging Machinery, Motorcycle, Food Machinery, Mining Equipment, Agricultural Machinery |
| Material: | Bearing Steel |
| Product Name: | Rlk130 Power Lock |
| Type: | Rlk130 |
| Thickness (mm): | 48-90 |

###

US $5-50




/ Piece




|

1 Piece



(Min. Order)


###

| | |
| --- | --- |
| Standard or Nonstandard: | Standard |
| Application: | Textile Machinery, Garment Machinery, Packaging Machinery, Motorcycle, Food Machinery, Mining Equipment, Agricultural Machinery |
| Material: | Bearing Steel |
| Product Name: | Rlk130 Power Lock |
| Type: | Rlk130 |
| Thickness (mm): | 48-90 |

###

Symptoms of a Bad Actuator in Power Locks

Having a power lock in your vehicle is a great way to keep your doors locked while you're driving. A power lock allows you to lock your doors from the front or the driver's seat. The front passenger can also lock their doors from the power lock.


Common uses for power locks

Almost every car model has a power door lock as an option. They can be used to secure high priority areas and to provide an additional layer of security. These locks can be set up to unlock or lock automatically at certain times of the day.
They are also great for business settings, where they can ensure automatic locking after business hours. They can also send virtual keys to guests. This allows them to unlock the doors without having to physically come into the building.
The most common material used to make locks is stainless steel. This material offers excellent corrosion resistance. It also provides great durability. Stainless steel locks are available in a variety of grades, including austenitic grades, which are non-magnetic.
There are also magnetic locks. These are used with access control systems and biometric systems. They are activated by proximity devices, and are used in places where security is a high priority. Magnetic locks are easy to install and can withstand up to 1200 pounds of force.
These are the most common types of power locks. These locks are installed in residential and commercial settings. They may be subject to state and federal regulations, depending on where they are used. They are also used in storage rooms and other high traffic areas.
These locks can be configured for multiple users. These locks are ideal for businesses that want to ensure that only authorized users can open the doors. They are also great for businesses that want to ensure that doors are secured during business hours.
These locks are a great way to increase security in high traffic areas. They are easy to install and require less maintenance than electric strikes. They are also more affordable to purchase than magnetic security locks.

Signs that something is wrong

Unless you're the proud owner of a power lock, you're probably not as lucky as a powerless slumdog or two. The good news is that you can remedy your plight with a battery powered power pack and an open mind. Using the aforementioned power pack will allow you to get your power on without compromising your security. The best part is that the power pack will be fully charged by the time you return from your evening stroll.
The most difficult part of this task is making sure that your prized possession isn't stolen by a ne'er-bee. To avoid such a mishap, it may be prudent to install a security system such as a monitored door lock. Besides, the power packed power pack can also act as a shield from unseen intruders. With a power packed power pack on hand, the worst that can happen is that you can be locked out of your own home. That's a good reason to do your research. Fortunately, your power packed power pack can also act as your best friend. After all, who has the time to deal with a burglar? Having a properly installed power pack can save you the embarrassment of a lockout. Having the right power pack on hand is a great start, but you may want to do some homework before you go to bed. A properly installed power pack should be the foundation of any security system. After all, your home is one of the most valuable things in your possession and you should treat it with the same level of respect as you would treat your dog or children. For a small fee, a reputable security service provider can help you maintain a home that you can be proud of.


Symptoms of a bad actuator

Symptoms of a bad actuator in power locks are not always visible. This is because there are many factors that can cause them to malfunction. A faulty actuator will not only cause the door to lock, but it will also lock and unlock in an unpredictably random manner.
The best way to find out if your power locks are malfunctioning is to first check the power to your actuator. This will not require too much effort. You can either connect a jumper wire or use a power probe to apply 12 volts to the actuator.
If you don't have access to a power probe, you can use a small screwdriver to turn the lock handle up and down. You can also use a coat hanger to unlock the door.
The most obvious symptom of a bad actuator in power locks is the ability to lock or unlock the doors of your car. However, there are other signs as well. For instance, you may notice that the interior lights stay on when the doors are closed. This is a sign of a broken wiring harness.
If you have a car with more than two wires, you should consult your car's wiring diagram. If your car's locking system is malfunctioning, you should try a replacement door lock actuator.
Other symptoms of a bad actuator in power locks include strange noises when the door is opened. This can also be a sign of a broken door panel connection. This is not necessarily a problem, but it is a good idea to check it out before replacing your entire door lock assembly.
If your car is a newer model, you may need to disassemble the door lock assembly to access the actuator. If you're not comfortable with that, you can always hire a third party mechanic to do the job.

Diagnosing a bad actuator

Getting a bad actuator for your power lock can cause your doors to lock or unlock randomly. Symptoms include the door lock working perfectly one day, then not working at all the next. You may also hear weird noises when the door lock is operated.
The first thing you need to do is check the power supply to the actuator. This can be done by using a Power Probe. The Power Probe has jumper wires that can be used to apply 12 volts to the actuator.
Once you have a good power supply, you can remove the actuator. Most actuators can be removed with your hands. Before removing the actuator, make sure that it is mounted properly and that it does not bind.
If you are still having trouble, you may have to replace the whole latch assembly. This is a fairly simple and inexpensive process. If you are unsure of how to do this, you may want to call a mechanic. They will be able to help you diagnose your power lock.
If you have a door lock that makes a clicking sound, you may have a bad actuator. If the clicking sound is not consistent, you may have a problem with the door lock switch. You can try to replace the fuse. If that doesn't work, you may have a broken connection between the door panel and the actuator. You can also try to remove the door panel and check the solenoid coils.
A broken or dirty lock assembly can also cause the door to lock or unlock erratically. If the lock has a problem with its sensor, the car may stop locking and unlocking at certain speeds.


Repairing a bad actuator

Having a problem with your power lock actuator can be a real hassle. You may hear strange sounds or see your car's doors lock or unlock erratically. This type of problem can be caused by a number of factors.
First, a good diagnostic test can help you determine if the issue is with your power lock actuator or a related component. The first thing to check is the voltage polarity at the electrical connector. This can be done with a test light or automotive meter.
Another way to test the voltage polarity is to disconnect the electrical connector. This will allow you to take the actuator and lock assembly off. If your door locks are working properly, you will see a positive reading on both sides of the connector. If you see a negative reading on one side, this is an indication that the actuator is not working.
If you don't have a test light or automotive meter, you can use jumper wires to apply 12 volts to the actuator. You may have to remove your outer door handle to access the wires.
If your door locks are not working, you may need to replace the door lock actuator. It is recommended that you replace the actuator once or twice in your car's lifetime. This will make your vehicle easier to use and more convenient.
Identifying the problem is the first step in the repair process. If you are unable to find the problem, you may need to replace the entire lock assembly. Some cars may also require the window regulator to be removed.
Once you have determined the problem, you can either troubleshoot your power lock system or replace the entire latch assembly. This will be expensive, however.

editor by czh 2022-12-25